NP Week
Commemorate, Promote, Celebrate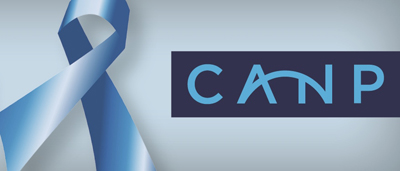 Each year, one week in November is declared National Nurse Practitioner Week. The occasion is not only a great opportunity to recognize the many contributions of nurse practitioners, but also to promote awareness of NPs and the California Association for Nurse Practitioners.
NP Week 2017 took place November 12-18. To mark the occasion, CANP again conducted a "Blue Ribbon Campaign" for NP Week, urging CANP chapters and members to distribute and wear blue "awareness" ribbons to commemorate NP Week and promote recognition of the profession. Inspired by similar efforts conducted by individual chapters in the past, the campaign has proven wildly popular since adopted by CANP in 2011.
While NP Week 2017 has come and gone, CANP's membership special in recognition of the occasion continues. Join in November, either as a new member or a returning member after at least two years away, and get an extra two months of membership for free!
The single most important way to promote NP awareness is through district office visits with your local State Assemblymembers and Senators. NP Week is certainly an ideal time to conduct such outreach, but it is vital that such efforts continue year-round. Contact your local CANP chapter leaders or CANP Grassroots Coordinator Stephanie Tseu (canpgrassroots@gmail.com) for more details on how to build on the spirit of NP Week in a way that truly impacts the future of the NP profession.