It's your time to shine.

November 7-13, 2021.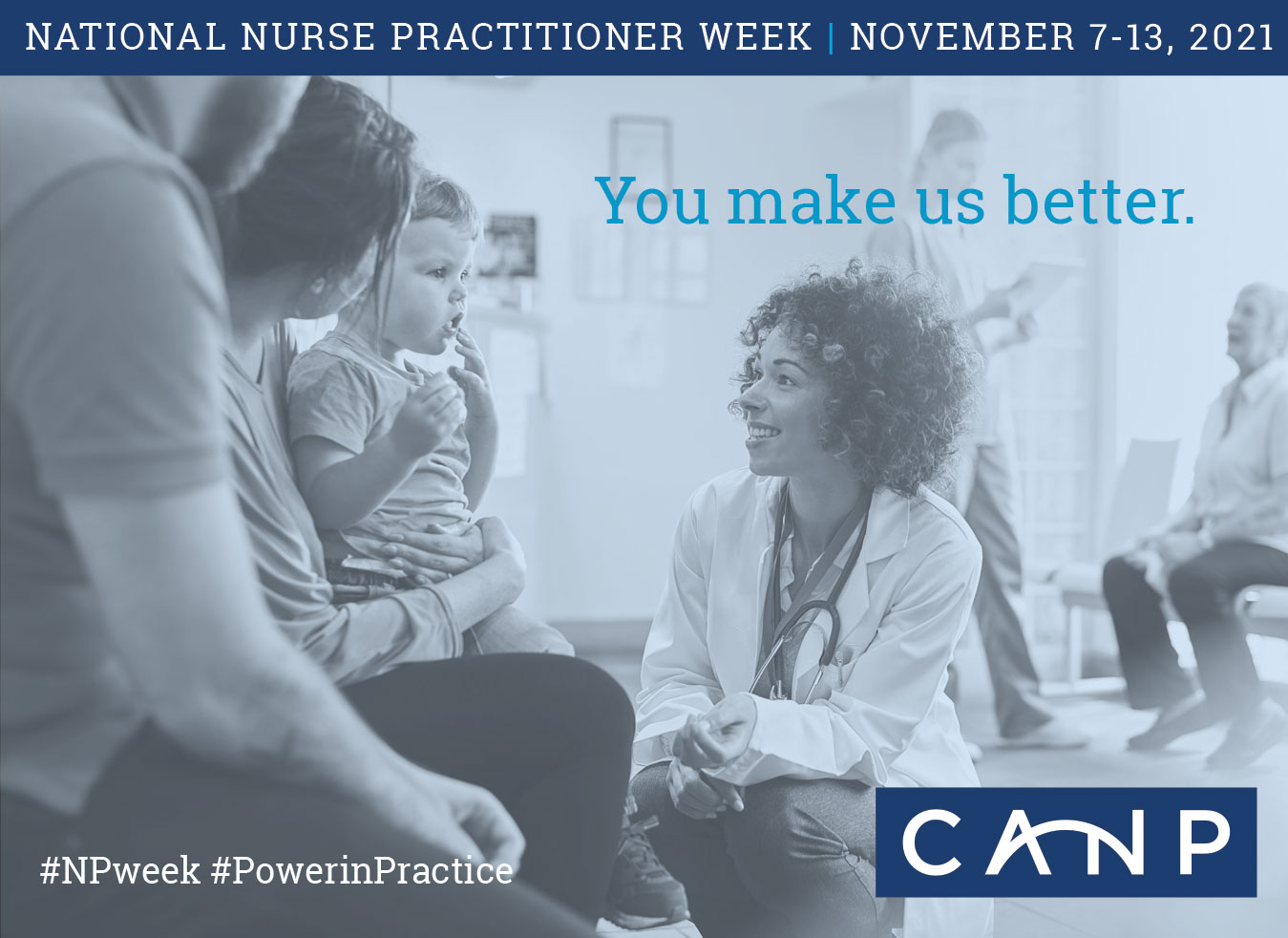 California nurse practitioners do amazing work every single day helping patients and making communities healthier. Each year, during National Nurse Practitioner Week we celebrate the amazing contributions of NPs while also educating our communities about the role NPs serve in the health care delivery system. This year our week to shine is November 7-13, 2021.
There's no doubt that nurse practitioners are at the center of health care delivery 365 days a year. For seven of those days, however, we have the opportunity to join forces with associations across the country to let people know just how vital and powerful the role of an NP is.
To celebrate National Nurse Practitioner Week, CANP is jumping in with a campaign of our own. We've dedicated each day to an area that reflects our vision of revolutionizing health care and the role of the NP. From legislative advocacy to the health justice initiative — from student support to community education — we are committed to advancing the NP profession. And we want everyone to know about it.
We sincerely hope you'll join us in our efforts. To simplify participation, we'll email you postcards throughout the week to provide ideas on how you can help put NPs in the health care spotlight. After all, it's where you belong.