Making a Difference Since 1977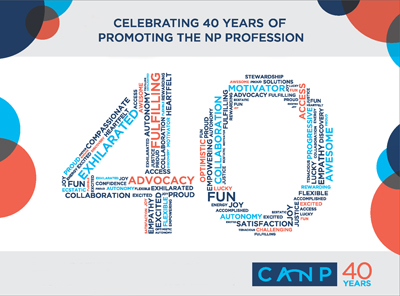 The California Association for Nurse Practitioners (CANP) was founded in 1977 by a group of newly-graduated NPs at the University of California, Davis. Originally called the California Coalition of Nurse Practitioners, the organization marked its 40th anniversary in 2017.
In commemoration of the anniversary, CANP embarked on a historical research project which involved interviews with a number of those who were instrumental in the organization's founding. Those interviews and subsequent research served as the foundation for the content of this historical web portal.
Use the links below to explore a timeline of notable achievements in CANP's history, an archive of those who have served as president of the organization, and a series of articles that provide insight not only into the motivations and challenges behind the launching of the organization, but also the trials and triumphs faced by those who were blazing the trail as some of the first-ever NPs in California.
---