Turning Law into Action

In 2020, CANP and its members achieved a monumental victory with the passage of AB 890. After a decade of working towards full practice authority, AB 890 codified this ability into state law. You can read a summary of the provisions of AB 890 here. Our collective efforts last year have paved the way for California NPs to work without physician supervision and to care more directly for patients, while continuing to provide high-quality care.
While AB 890 became law on January 1, 2021, CANP and its members have more work to do to ensure its successful implementation. This year, we are focused both legislatively and through the regulatory process to ensure that the intent of AB 890 is achieved. Follow up bill AB 852, also written by AB 890 author Assemblymember Jim Wood, is a vehicle for addressing these issues.

In June 2021, Assemblymember Wood made AB 852 a two-year bill, meaning that the bill can still move forward in 2022 as a vehicle for allowing NPs to practice without physician supervision. The extended timeline gives advocates and legislators additional time for key conversations around AB 890 implementation.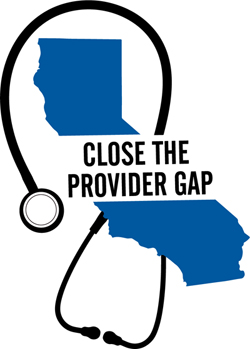 Legislatively, we are working with CANP-led Close the Provider Gap coalition to clarify and clean up some technical issues with AB 890, the most significant of which is ensuring that NPs with significant experience are able to practice without the transition to practice requirement.
On a parallel track, we are engaged in the regulatory process taking place at the California Board of Registered Nursing (BRN), which is developing the regulations necessary to fully implement AB 890. The BRN regulatory process follows state rules for developing and finalizing regulations and oftentimes takes a year or more. There will be a number of opportunities for CANP, individual NPs, and other stakeholders to comment publicly on proposed regulations before they are finalized.