Annual Educational Conference
The Don't-Miss Event of the Year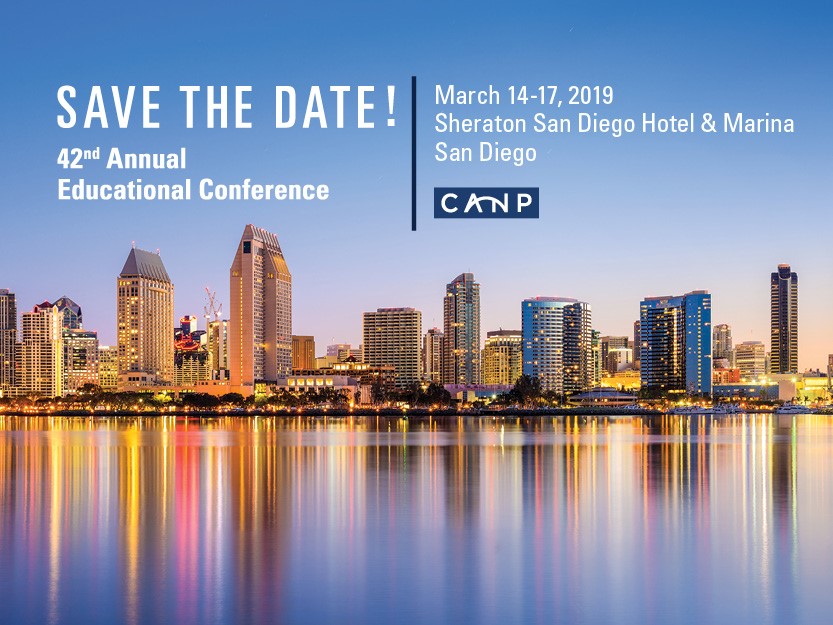 CANP's 41st Annual Educational Conference, supported by NSO, took place March 22-25, 2018 at the Sheraton San Diego Hotel & Marina. Many thanks to NSO and our other 2018 conference sponsors.
Among the many conference highlights was the presentation of the annual CANP Awards. Congratulations to Beth Haney, recipient of the Nurse Practitioner of Distinction Award, and to Judy Harris, recipient of the Bridging Health Care Needs Award.
In order to receive Continuing Education credits, conference attendees must complete an online evaluation for each session or workshop they attended. Please anticipate a two-week processing period before certificates will be available in the "My Account" section of canpweb.org. All evaluations must be completed by May 1.
The CANP Annual Educational Conference offers nurse practitioners (as well as physician assistants, nurse midwives, nurse anesthetists and students) an exciting opportunity to learn from some of the most influential figures in the industry. Exhibitors come from all over to showcase the latest products and services. The evening programs offer terrific opportunities to network and socialize.
Don't miss the association's premier annual event. Come to earn your continuing education credits, meet nurse practitioners from across the state and get up to speed on the most important developments of the day.