Collaborate. Educate. Advocate.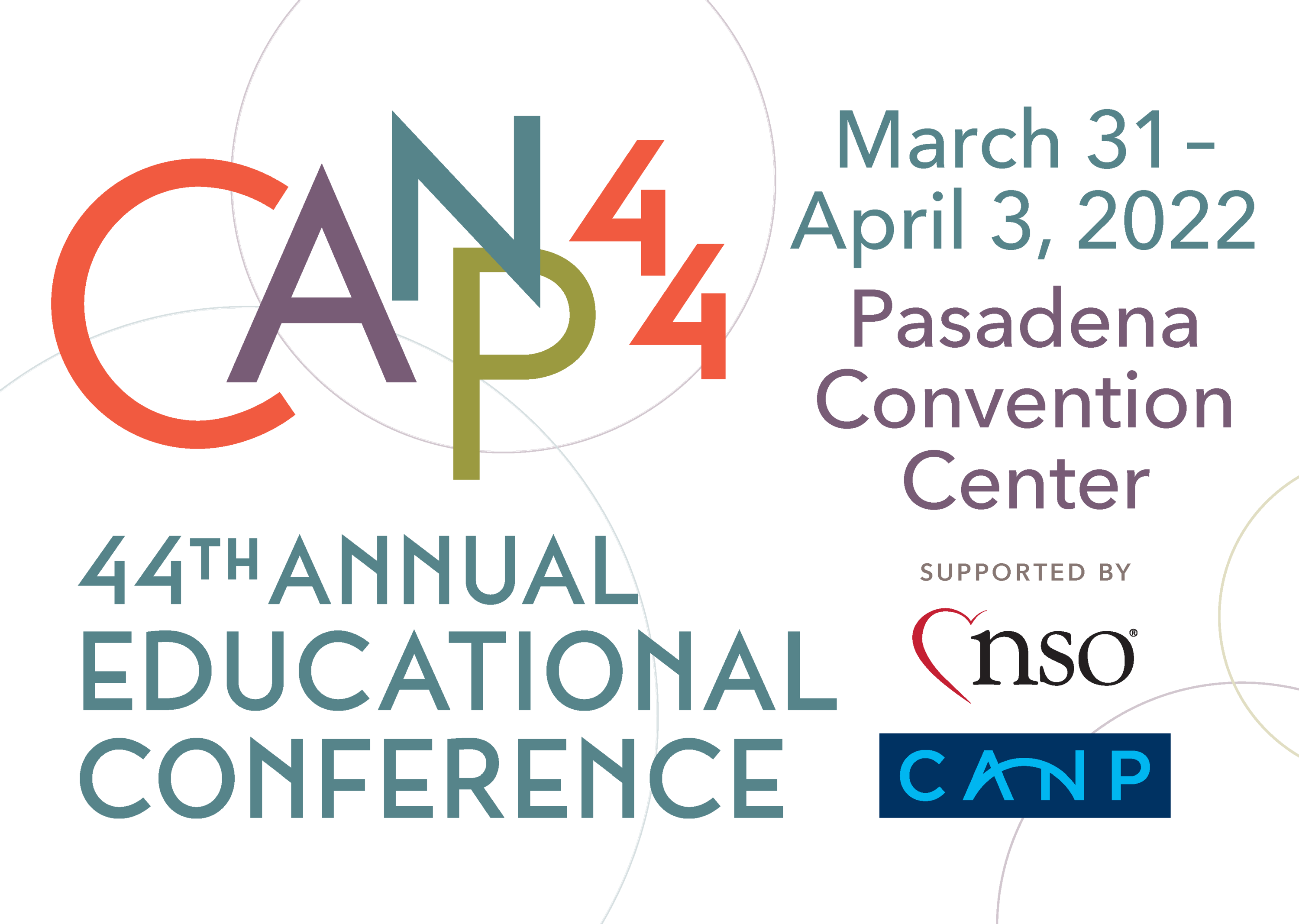 Pasadena here we come! Each year, our Annual Conference brings together nurse practitioners and health care leaders from across the state to Collaborate. Educate. Advocate. We are reuniting face-to-face this spring and we could not be more excited to welcome you to our 44th Annual Educational Conference, supported by NSO. Our marquee event of the year will be held from March 31 to April 3, 2022, at the Pasadena Convention Center.
The Annual Conference is a place where the future of health care is defined. It's a place where you can be inspired by thought-provoking educational sessions, empowered through action-oriented advocacy, and energized by spirit-firing social events. It's a place where ideas are shared and solutions are born.
Get ready for an incredible lineup of speakers, inspiring workshops, informative educational opportunities, powerful dialogue, an interactive expo, top-notch networking, and more – all in one place! This is an event you won't want to miss.
Stay tuned for the release of the agenda in the coming weeks. Please check back here for updates.
Sponsor & Exhibitor Registration

Sponsorships & Exhibitors
For details on our exciting event sponsor or exhibitor opportunities, please view our 2022 Sponsor & Exhibitor Prospectus. If you are interested in learning more about the valuable benefits of partnering with us, please email Deputy Executive Director, Kim Rothschild, at kim@canpweb.org.
Accommodations
Nestled in a prime location adjacent to the Pasadena Convention Center, the Sheraton Pasadena Hotel offers quick access to the event and a discounted rate for CANP attendees.
Sheraton Pasadena Hotel
303 Cordova Street
Pasadena, CA 91101
Daily self-parking: $15
Room Rate: $219, plus tax
To book your group rate, please visit the online reservation via this link. The last day to reserve a room at the discounted group rate is February 28, 2022.
Health & Safety
The health and safety of our attendees and partners remain our top priority. Please be assured the California Association for Nurse Practitioners adheres to the latest safety protocols and practices and we have plans to implement, communicate, and effectively carry out these throughout our face-to-face meetings in compliance with the CDC and WHO recommendations.