A world of endless possibilities
SUPPORTED BY NSO
Tuesday, March 19 - Thursday, March 21, 2024
Disneyland Hotel | Anaheim

Registration is officially open.
Enjoy a $50 fee discount if you sign up by November 8.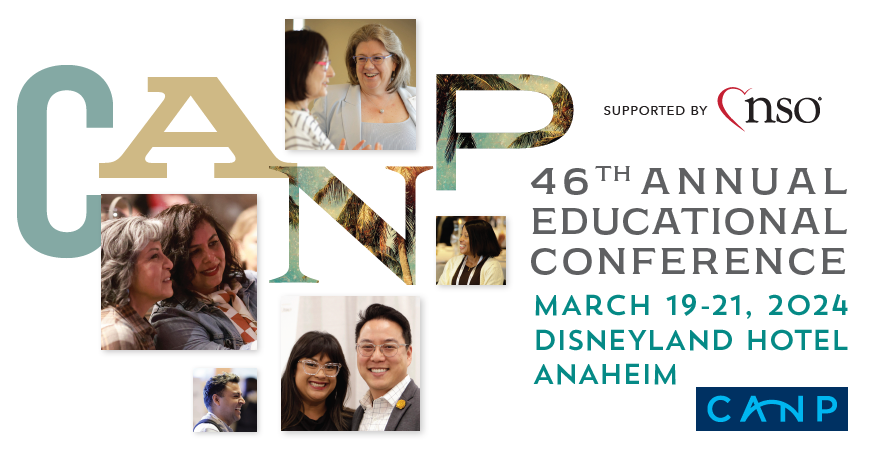 This is where illuminating educational sessions set ideas in motion. Where lively networking events bring together professionals with shared passions. And where a dynamic Expo dazzles with the latest happenings in the health care arena. Whether you're an attendee, sponsor, or exhibitor, you'll find a content-rich, profession-enhancing atmosphere that just might change the world as you know it.
HAVE SOMETHING TO SHARE?
The Annual Conference promises a highly interested, attentive, and engaged audience. If you have an insight or idea you'd like the industry to know about, this is the place to shine. Options include:
The deadline for abstract submissions is Thursday, September 21, 2023.
CALLING ALL SPONSORS AND EXHIBITORS.
The Annual Conference offers sponsors and exhibitors an unparalleled opportunity to meet the professionals who are seeking solutions to the challenges they face day after day. They want to discover the products, services, and technologies that will make the health care environment more efficient, beneficial, and fulfilling. Quite simply, they want to know what you know. And building relationships doesn't get any more straightforward than that.
STAY AND PLAY.
It all happens at the Disneyland Hotel in Anaheim, where mid-century cool meets modern luxury. From exquisitely appointed guest rooms to comfortable meeting spaces to a variety of restaurants and lounges, it's the ideal spot to gather with friends and colleagues old and new. It's also within walking distance of two spectacular theme parks — Disneyland Park and Disney California Adventure Park — and the Downtown Disney District.
CANP has secured a discounted room block at the hotel, as well as discounted park passes for registered conference attendees.
Prices and availability subject to change.
MAKE TIME FOR FUN.
To help ensure a healthy work-life balance, we supplement knowledge-gathering sessions with spirit-boosting fun. The Wednesday Night Event held on the Disneyland Hotel Adventure Lawn, features food, drinks, dancing, and more. The fact that it also provides unparalleled networking is a bonus. (And who doesn't love a bonus?)
It's all here. All in one place. All for you. We hope you'll join us.