Annual Educational Conference
The Don't-Miss Event of the Year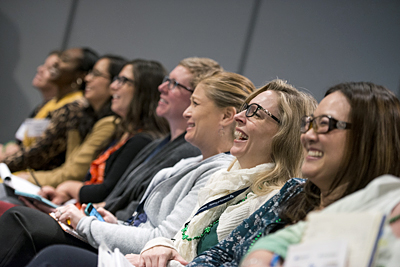 The CANP Annual Educational Conference offers nurse practitioners (as well as physician assistants, nurse midwives, nurse anesthetists and students) an exciting opportunity to learn from some of the most influential figures in the industry. Exhibitors come from all over to showcase the latest products and services. The evening programs offer terrific opportunities to network and socialize.
The 41st Annual Educational Conference is set for March 22-25, 2018 at the Sheraton San Diego Hotel & Marina. Online registration is now open!
This year's Friday evening event is a three-hour Hornblower Cruise that takes off from the Sheraton's own marina and explores the city's majestic views from the vantage point of San Diego Bay. The outing includes hors d'oeuvres, drinks, and a tour narrated by the ship's captain. The ship's occupancy is limited to 200, so we recommend signing up early.
You can get a head start on your conference experience by booking your hotel reservations today via this link.
In addition, a host of sponsor and exhibitor opportunities are available for the conference. For more information, contact Kim Rothschild via email at kim@canpweb.org, or by calling (916) 441-1361, ext. 2.
Don't miss the Association's premier annual event. Come to earn your continuing education credits, meet nurse practitioners from across the state and get up to speed on the most important developments of the day.