Social Media Campaign Adds a Personal Touch to Anniversary Celebration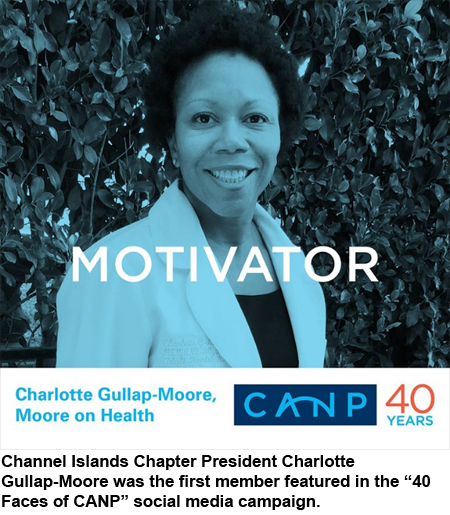 CANP is proud to be celebrating 40 years as the unifying voice of nurse practitioners in California! Central to the celebration is the "40 Faces of CANP" campaign now taking place via social media.
The campaign features individual CANP members sharing their personal insights on why they love the NP profession, lessons learned, and more. The first installment of the campaign appeared April 3 and featured Channel Islands Chapter President Charlotte Gullap-Moore. Subsequent posts have featured Anna Kuo of the San Francisco Bay Area/Golden Gate Chapter, Wen Cheng of the South Bay Chapter, and Elaine Go of the Orange County Chapter.
To follow the campaign, make sure you are following CANP on all of our social media channels:
You can help us celebrate our 40th Anniversary by sharing, liking, and commenting on the photos with why you love being an NP. Help us celebrate YOU, our members, in the progress we've made for the NP profession, and the achievements still to come.
In addition, CANP has identified a number of the organization's founding members, and several will be featured through upcoming articles in Connections. These articles will appear over the coming months, and they will also be archived as part of a 40th anniversary section that will live in perpetuity at canpweb.org.