Leading Voice Set to Deliver
Practicing NP and Health Policy Leader to Provide Conference Keynote Address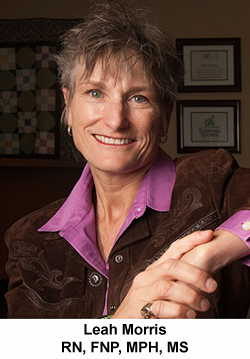 Leah Morris, Senior Clinical Consultant for Covered California, will present the keynote address at CANP's 37th Annual Educational Conference, taking place March 20-23 in Newport Beach.
A recent graduate of both the nurse practitioner and masters' degree leadership programs at UC Davis, Morris was a Registered Nurse working as an administrator for a managed-care insurance company when her mother's grave illness inspired her to return to school with the goal of connecting with individual patients again. Seeking to be part of a collaborative clinical team utilizing her nursing background, Morris enrolled in the nurse practitioner program at UC Davis. After a year of studies, her interest in policy guided her to the Master of Science – Leadership program, where she became the first student to simultaneously complete both degrees.
While taking a new clinical path, she still felt passionate about public-health policy. Although a full-time student in two UC Davis programs, Morris joined the California Health Benefit Exchange, also known as Covered California, the state program to implement the Affordable Care Act. Her initial work for the exchange involved reviewing and writing policy briefs to support the California implementation of health reform. Morris and a team of colleagues examined 33 health plan bids to participate in the exchange, ultimately narrowing the field to a dozen health plans offered in the recent statewide enrollment launch of Covered California.
Morris graduated in June of 2013. She continues to work at the California Health Benefit Exchange to create and implement programs that help the state's millions of uninsured residents access quality health care through insurance. In addition, she works part time at Yolo Hospice, where a nurse practitioner role was created for her.
With her dual perspective as a practicing NP and a health policy leader, Morris is certain to provide unique insight into the challenges faced by NPs in California as they pursue the ability to practice to the full extent of their training and expertise. This can't-miss session takes place on Thursday, March 20, the opening day of the conference. Register today and get ready to join us in Newport Beach.