Why Are You Proud to Be
a Nurse Practitioner?

Congratulations to our winners. Most of all, many thanks to all those who participated, either as entrants, voters, or new additions to our social media audience.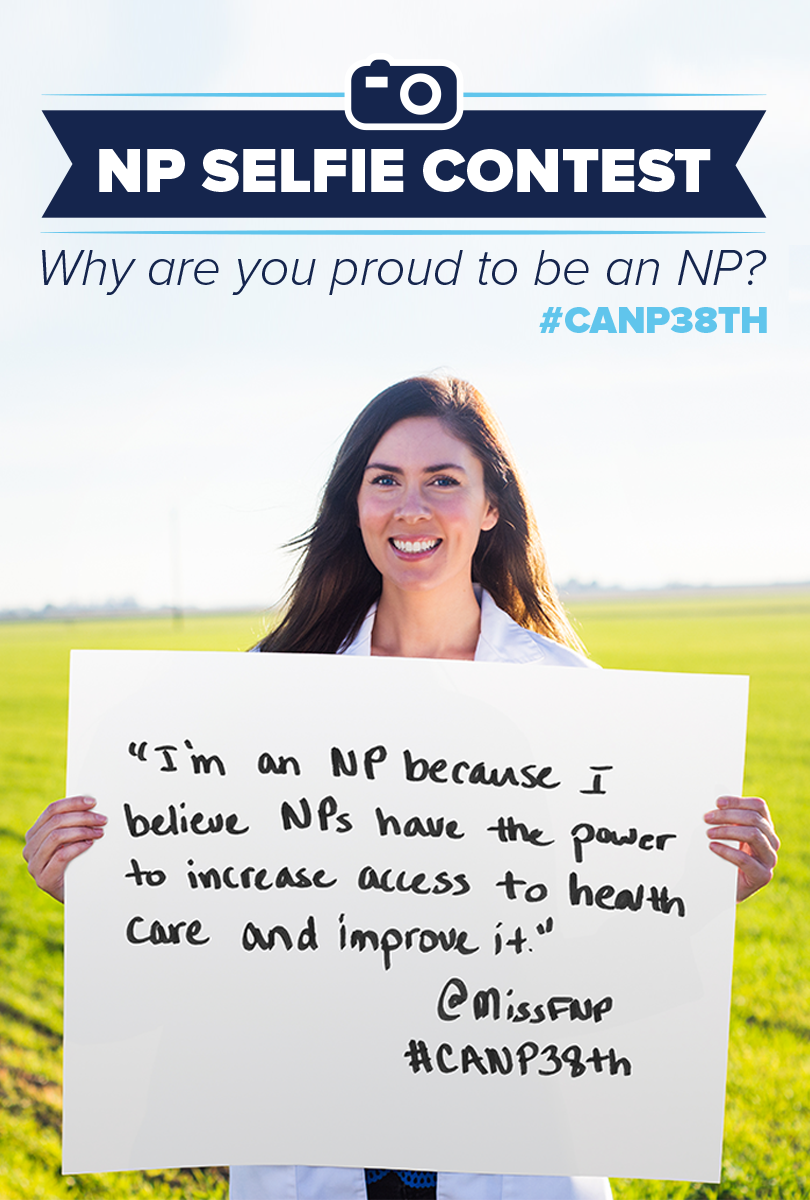 1st Place – Cherry Belle Gali Paredes, winner of a $500 American Express gift card
2nd Place – Cheryl Tang, winner of a two-night stay at the Marriott Newport Beach Hotel & Spa during CANP's 38th Annual Educational Conference
3rd Place – Patty Shigley, winner of one free registration for CANP's 38th Annual Educational Conference

We are in awe by the amazing NP selfie stories shared on our social media channels. The contest drew 35 entries and 3,166 votes while grabbing the attention of NPs throughout California and across the nation!
See all 35 of the contest entries.
Clearly, NPs have a lot to be proud of – so why stop there? The contest may be over, but we encourage you to keep up the momentum. Share your pride with our growing number of followers on Facebook and Twitter by posting your own NP selfies. Tell us why you're proud to be a nurse practitioner, and be sure to include the hashtag #CANP38th.
We hope to see you all at CANP's 38th Annual Educational Conference where we'll share a behind-the-scenes look at what went into this social media contest and how you can use social media to create your own buzz and build your brand awareness!