Corporate Partners
Many thanks go out to our corporate partners, who not only provide CANP members with discounted access to products and services, but whose support also boosts CANP's capacity to provide additional member benefits and continue its work on behalf of the nurse practitioner profession. If your organization is interested in becoming a corporate partner, please contact Kim Rothschild via email at kim@canpweb.org, or by calling (916) 441-1361, ext. 2.
Nurses Service Organization

Nurses Service Organization (NSO) is proud to be a partner of the California Association for Nurse Practitioners (CANP) and has provided nursing professionals professional liability insurance for over 40 years. CANP members can look forward to upcoming Educational and Risk Management benefits including additions to the NSO Educator Toolkit and the release of a new Nurse Claim Study. Furthermore, take a look at new coverage benefits and increased limits available to Nurse Practitioners.
Nurses Service Organization (NSO) has over 40 years of experience in offering nurse practitioners professional liability insurance solutions, and over 24,000 individual nurse practitioners are insured through NSO. NSO is the only professional liability insurance provider to earn the endorsement of California Association for Nurse Practitioners (CANP), and has been a proud partner of CANP since 2002. Through research and communication with CANP policyholders, NSO is able to respond to the nurse practitioner community by offering products tailored to its needs at affordable rates. NSO policies include legal expense, license protection, deposition representation, defendant expense benefit, and much more.
NSO's insurance coverage is underwritten by American Casualty Company of Reading, Pennsylvania, a CNA company. CNA is the one of the nation's largest underwriters of Professional Liability Insurance for Nurse Practitioners. Together with CNA and NSO association partners, NSO's goal is to help nurse practitioners enhance the quality of their patient care services by providing fact-based risk management information and guidance. By sharing data analysis, risk control recommendations and self-assessment checklists, NSO strives to have NPs better understand the risks and challenges they may encounter on a daily basis, evaluate their practices in relation to the claims and losses experienced by their peers, and modify their clinical practice to enhance patient safety while minimizing liability exposure.
California Casualty

CANP partnered with California Casualty Home and Auto Insurance in April 2013. This partnership entitles CANP members to substantial savings and discounts on auto and home insurance.
CANP chose California Casualty because of their nearly 100 years of experience insuring association members, unique nurse practitioner coverage offerings, financial stability, exceptional customer service and solid reputation with other associations throughout the country. Some of the exclusive benefits to meet the needs of nurse practitioners include specialized rates, substantial discounts and guaranteed rates for a 12 month period. Other exclusive coverage includes $500 personal property protection for items lost in a collision, fire, or theft from your car, deductible waived, up to $500, and an ID Theft Resolution Service.
Planned Parenthood Southern California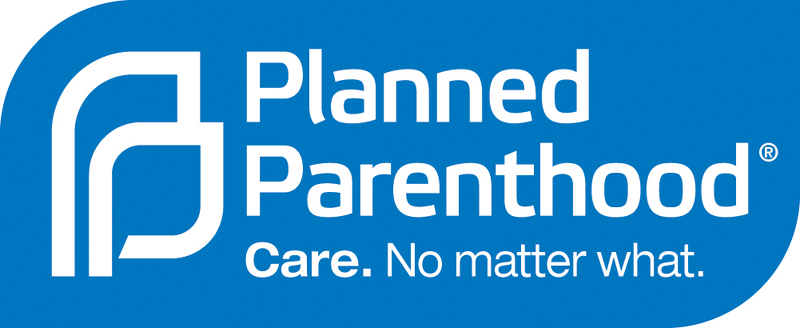 Planned Parenthood of Southern California is a partnership between five Planned Parenthood affiliates in the region. Our more than 60 health centers serve the counties of Los Angeles (including Pasadena and San Gabriel Valley), Orange - San Bernardino, San Diego, Riverside, and Imperial. With over 60 Health Centers in Southern California, Planned Parenthood Southern California is a trusted health care provider, an informed educator, a passionate advocate, and a global partner helping similar organizations around the world. Planned Parenthood delivers vital reproductive health care, sex education, and information to millions of women, men, and young people worldwide.
For more than 90 years, Planned Parenthood has promoted a commonsense approach to women's health and well-being, based on respect for each individual's right to make informed, independent decisions about health, sex, and family planning. Planned Parenthood is America's most trusted provider of reproductive health care. Our skilled health care professionals are dedicated to offering men, women, and teens high-quality, affordable medical care. One in five American women has chosen Planned Parenthood for health care at least once in her life.
Novo Nordisk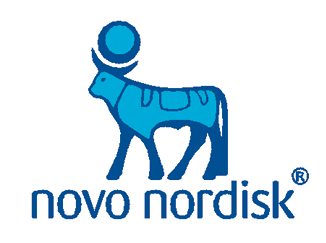 Novo Nordisk is a global health care company with nearly a century of innovation and achievement in diabetes care. Their portfolio of diabetes treatments and delivery systems is the most comprehensive available. They engage in programs and partnerships built on helping to improve the lives of patients with diabetes. Their aspiration is to defeat diabetes by finding better methods of diabetes prevention, detection, and treatment.
Novo Nordisk has since become a world leader in diabetes care. Their patient-centric philosophy has led to many advancements, including analog insulin, innovative delivery devices and research, and education and partnership initiatives that are helping to drive diabetes to the forefront of global health – and giving patients a voice. Novo Nordisk is dedicated to expanding pipeline of treatments to answer unmet medical needs, including hemostasis management.
You can find educational resources for you and your patients at their online Educational Exchange and Novo Med Link.
UC Irvine, Sue & Bill Gross School of Nursing

With a vision to transform the nursing profession by preparing pioneers in research, education, and practice to build innovative, inter-professional models of compassionate community-based health care, faculty at the UC Irvine, Sue & Bill Gross School of Nursing use innovative approaches in research, teaching, and clinical practice to prepare nursing professionals who inspire and promote optimal health and well-being in individuals, families, and communities. In addition to the Bachelor of Science (B.S.) degree in Nursing Science, UC Irvine School of Nursing offers a Master's Entry Program in Nursing. As well as a Doctor of Philosophy (Ph.D.) degree in Nursing Science and a Doctor in Nursing Practice with a Family Nurse Practitioner concentration (DNP w/FNP). Additional graduate concentrations and degree programs are currently being planned.
California State University, Northern Consortium Doctor of Nursing Practice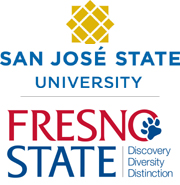 California State University, Fresno and San Jose State University have jointly formed the California State University, Northern Consortium Doctor of Nursing Practice (CSUNCDNP), offering a joint post-master's Doctor of Nursing Practice (DNP) program. The mission of the CSUNCDNP program is to prepare promising nursing leaders, advanced practice clinicians and nursing faculty with high leadership potential to examine critically current health care practices and policies from a broad theoretical and practical perspective; and formulate clinical, administrative, and instructionally effective leadership approaches that can improve the quality of health care throughout the state.
The purpose of the DNP is to prepare experts in specialized advanced nursing practice. The DNP program prepares graduates for leadership and clinical roles and to engage in evidence-based inquiry. Graduates may also serve as clinical faculty in postsecondary nursing education programs. The curriculum is based on the American Association of Colleges of Nursing's The Essentials of Doctoral Education for Advanced Nursing Practice (2006). The CSUNCDNP program is accredited by the Commission of Collegiate Nursing Education (http:www.aacn.nche.edu/ccne-accreditation). The program is designed for working professionals with the majority of coursework provided via distance modalities. The DNP program is cohort-based and designed to be completed in five semesters (fall, spring, summer, fall, spring) of full-time study consisting of 37 doctoral units and a culminating doctoral project.
Samuel Merritt University

Located in Oakland, Samuel Merritt University has been educating health science practitioners who are committed to making a positive difference in diverse communities since 1909. Nearly 1,500 students are enrolled at SMU, with campuses in Oakland, Sacramento, and San Mateo. The university offers an undergraduate degree in nursing; master's degrees in nursing, occupational therapy, and physician assistant; and doctoral degrees in nursing, physical therapy and podiatric medicine.
UC Davis Betty Irene Moore School of Nursing

The Betty Irene Moore School of Nursing at UC Davis was established in March 2009, UC Davis' first major initiative to address society's most pressing health-care problems in its second century of service. The vision of the Betty Irene Moore School of Nursing is to transform health care through nursing education and research. Through nursing leadership, the school will discover knowledge to advance health, improve quality of care and health outcomes, and inform health policy. It cultivates academic excellence through immersive, interprofessional and interdisciplinary education and research in partnership with the communities it serves. Graduate degrees now offered include M.S. nurse practitioner, M.H.S. physician assistant, M.S. leadership and Ph.D.
University of San Francisco
The School of Nursing and Health Professions at the University of San Francisco advances the mission of the university by preparing health professionals who provide a moral compass to transform health care in order to promote equity and positively influence quality, delivery, and access to care. The baccalaureate degree in nursing, master's degree in nursing and the Doctor of Nursing Practice at the University of San Francisco School of Nursing and Health Professions are accredited by the Commission on Collegiate Nursing Education.
Luxe Aesthetic and Wellness Center
Luxe Aesthetic and Wellness Center values the opportunity to help you look as young as you feel with our state-of-the-art equipment, medical procedures and wellness programs. Most procedures have little or no "down time" and are all administered by expertly trained Nurse Practitioners, Registered Nurses or Medical Aestheticians. Our practice is located in Southern California and has been one of the top medical cosmetic offices since 2006.
University of San Diego Hahn School of Nursing and Health Science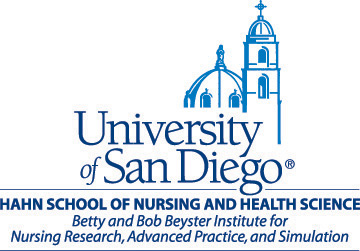 Chartered in 1949, the University of San Diego (USD) is an independent, private Catholic institution of higher education known for its commitment to teaching, research, the formation of values, and community involvement. The Hahn School of Nursing (SON) and Health Science has consistently been ranked in the top 10 percent of graduate nursing programs by U.S. News & World Report and in 2015 was ranked 30th among graduate nursing schools, as well as first among all Catholic nursing schools.
The SON offers both DNP and PhD education as well as Master's programs including four Primary Care Nurse Practitioner (NP) tracks, the Master's Entry into Nursing (MEPN), Clinical Nurse Leader (CNL), Health Care Informatics nurse, Executive Nurse Leader (ENL), Clinical Nurse Leader (CNL-RNs), and Clinical Nurse Specialist (CNS). Faculty are internationally recognized in their fields and have extensive postgraduate research education.
In 2008, USD was the first nursing school to offer DNP education in southern California by opening the DNP Completion Program for Advanced Practice Registered Nurses (APRN's) who are master's prepared. The post BSN DNP program followed shortly thereafter in 2010 offering DNP education for RNs who desire preparation in primary care as a Family Nurse Practitioner (FNP), dual Pediatric/Family Nurse Practitioner (PNP/FNP), dual Adult-Gerontology/Family Nurse Practitioner (AGNP/FNP), and Psychiatric-Mental Health Nurse Practitioner (PMHNP). In addition, the MSN degree for NP education is available offering the same four primary care NP educational tracks.
USC Suzanne Dworak-Peck School of Social Work – Department of Nursing

The USC Suzanne Dworak-Peck School of Social Work Department of Nursing offers multidisciplinary graduate education with evidence-based nursing and social work practices aimed at helping students become change agents in community health on a local and global scale. The department offers a Master of Science in Nursing (MSN) degree with a Family Nurse Practitioner (FNP) specialization.
This innovative program is developed and taught by nationally renowned nurse practitioners. The program integrates both concepts of nursing and social work to educate students on the root causes of patient health outcomes such as illness, disease, premature death and social determinants of health. The department's goal is to prepare nurses to understand the biomedical and social contexts that contribute to patient health outcomes so that they are better equipped to provide effective prevention strategies and treatment approaches throughout the patient's life cycle.
Canopy Innovations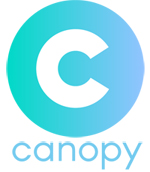 Canopy Innovations is an established and innovative NYC-based digital health company. We are a leading provider of health care technologies designed to bridge the communication gap between providers and their limited-English proficient (LEP) patient population. The language barrier undermines quality of care for approximately 30 million LEP patients and creates enormous workflow and financial constraints to the health care providers and organizations that serve them.
Canopy's technology research and development is supported by innovation grant funding from the National Institutes of Health (NIH). Partners and customers include the California Association for Nurse Practitioners (CANP), Duke University School of Nursing, American College of Emergency Physicians (ACEP), UCLA David Geffen School of Medicine, Thomas Jefferson University Hospital, and American Academy of PAs (AAPA).
2U Inc.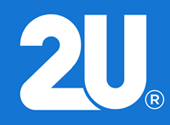 2U Inc. partners with leading colleges and universities to deliver the world's best online degree programs so students everywhere can reach their full potential. Our platform, a fusion of cloud-based software-as-a-service technology and technology-enabled services, provides schools with the comprehensive operating infrastructure they need to attract, enroll, educate, support and graduate students globally. Blending live face-to-face classes, dynamic course content and real-world learning experiences, 2U's No Back Row® approach ensures that every qualified student can experience the highest quality university education for the most successful outcome.
California Baptist University College of Nursing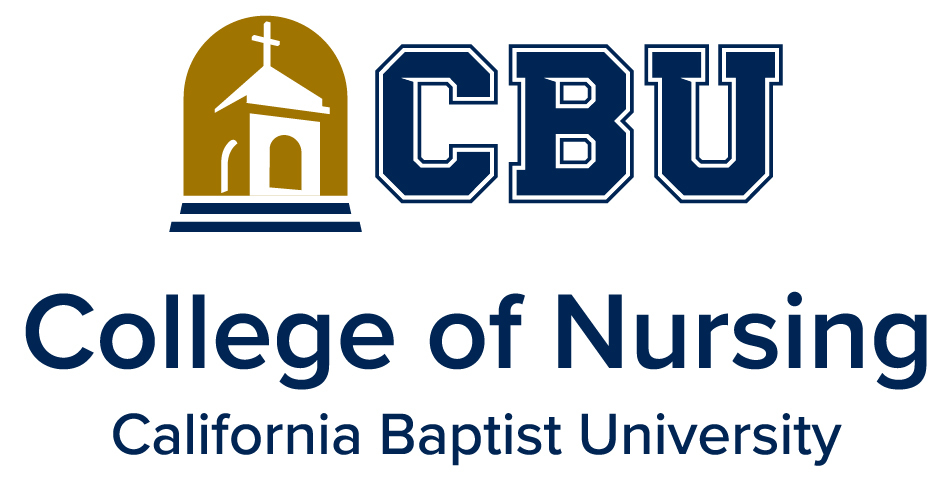 The California Baptist University College of Nursing DNP in Systems Leadership program prepares graduates from a biblical worldview utilizing Christian values and translational research to develop innovative models of care. DNP prepared nurses will blend clinical, organizational, economic, and leadership principles to design, evaluate, and continuously improve outcomes in a variety of health care organizations.
Episource Clinicians

Episource Clinicians utilize proprietary technology and advanced data capabilities to perform comprehensive in-home health assessments and improve overall quality of patient care by communicating vital information to patients and physicians.