The 2018 General Election takes place Tuesday, November 6. See below for information regarding deadlines and other important election details.
CANP Recommends
The following candidates appearing on the November 6 ballot have received the endorsement of the California Association for Nurse Practitioners. Read more about CANP's endorsement policy.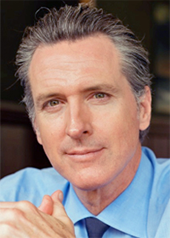 Newsom's commitment to health care is unmatched, and his innovative ideas to establish school health centers fit perfectly with the mission of nurse practitioners, who are often on the frontlines of the healthcare delivery system. In addition, Newsom recognizes California needs to do more to address its provider shortage by, among other policies, establishing new pathways for nurse practitioners to practice to the full extent of their education and training.
For more information, visit gavinnewsom.com.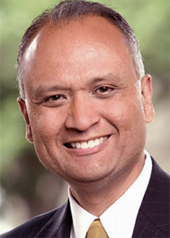 The 12-year state legislator and practicing optometrist has been a longtime proponent of expanded access to health care. In that capacity, he has frequently partnered with CANP in efforts to alleviate barriers to nurse practitioner practice. Those efforts have included his authoring of Senate Bill 491 in 2013, and co-authoring (with Assemblymember Susan Eggman) of Senate Bill 323 in 2015, which proposed granting full practice authority to California nurse practitioners. He also authored legislation that eliminated the requirement that NPs have six months of physician-supervised furnishing experience prior to receiving a furnishing number from the Board of Registered Nursing.
For more information, visit edhernandez4ca.com.
---
Election Information
In California, the deadline to register to vote in this election is October 22. See provisions for Conditional Voter Registration after the deadline.
County elections officials began mailing vote-by-mail ballots on October 8. Voters may still apply to receive a vote-by-mail ballot, but the application must be received by your county elections office no later that 7 days before Election Day, in this case, October 30.
Each of California's 58 counties has provisions for early voting, beginning 29 days before Election Day (for this election, October 15). In most counties, early voting – either dropping off your completed vote-by-mail ballot or voting in person – can be done only at designated local county elections offices. In addition, several California counties have instituted "vote centers" per the 2016 Voter's Choice Act. At these vote centers, you can drop off a completed ballot, vote in person, or complete other election-related business.